Unparalleled Service – Largest geographical coverage with Australia wide service backed by 24/7 phone support in addition to your dedicated account manager
Largest Fleet We have access to one of the largest charter bus fleets in Australia with over 5,000 vehicles. Our range extends from Minibuses to 70 Seat Coaches.
Trusted Partner As an approved member of the Australian Tourism Accreditation Program we have provided coach hire for some of the largest corporations in the world
Transport Network has built a solid reputation as Brisbane coach and bus charter experts
High quality coach charter in
Brisbane
You will find that our reliable services couple seamlessly with your organisations professional, polished image, making us the number one choice when it comes to coach hire and bus charter Brisbane wide. Our limousines offer style and prestige that aims to perfectly complement your company's outward appearance. You will also find that our drivers are very familiar with the local area, navigating Brisbane's numerous one ways streets with ease.
For those instances where you may need to travel as a group, we offer mini bus and coach charter. You have the choice of multiple larger vehicles, from seven seater people movers right up to 70 seater buses. This makes travel far easier, as the group is kept together so everyone can arrive on time simultaneously.
The friendly team at Transport Network Brisbane makes every effort to partner with your organisation, not just by providing great service. We work with you to solve your transport problems fast.
Contact us today to see how we can help to solve all of your transportation problems in and around Brisbane.
As a professional transfer service, we have helped many individuals and companies reach their desired destinations.
We have visited many Brisbane locales, and in the process provided the following services:
Charter a coach for sporting & team events
Whether you are interested in watching sport or actually playing it, hiring a bus is a great way to transport your team or your supporters club whichever suits your needs.
Brisbane has an abundance of sports teams including rugby, cricket and tennis or as a visitor to the area, you can try your hand at abseiling, snorkelling or kayaking.
For popular events and matches, be sure to book your transport well in advance to avoid disappointment, we recommend booking at least 3 months ahead of time and book a slightly larger vehicle than you actually need in case more people want to come along.
Charter a coach for corporate events
If you are travelling from outside of Brisbane for a corporate event here in the area, you can rely on Transport Network to take care of all your needs.
From sedans to seventy seat coaches, we have all your needs covered. We also understand the specific requirements of corporate clients and ensure that our staff are trained to the highest standards to meet those needs.
Executive Assistants can setup an online account to handle all of their business transportation requirements – call us on (07) 3219 8992 to find out more.
Convenience & Quality of Service
Customers are provided with 24 hour access to their booking details through our online system, you can make requests or confirm details at any time from any place with an internet connection.
Our quality standards are maintained through a 2 tier, 35 point checking system which allows us to continually improve our customer service.
Experienced staff are available 24/7 to deal with emergency situations  – in this situation please call the office number and follow the emergency prompt.
Payment Options
We offer various payment methods online for your convenience, including credit card (MasterCard, VISA or American Express) or EFT.
If you require another type of payment method, please do not hesitate to contact our office and we will attempt to arrange something suitable for you.
All of the information which you need is available via our online booking system and for extra asisstance please call our team during office hours – we look forward to helping you with your enquiry.
If you are looking for high quality bus charter in Brisbane, make sure you call
1300 852 274
today. Our friendly staff will be more than happy to answer any queries you might have!
We also offer bus hire services in Sydney and Melbourne
Our services don't stop there, visit our info section to find out everything you need to know about Brisbane from accommodation to corporate trips or family days out.
4/18 Brandl St Eight Mile Plains
QLD 4113, 
Australia
(07) 3105 2823
Companies Who Trust Out Transport Management Services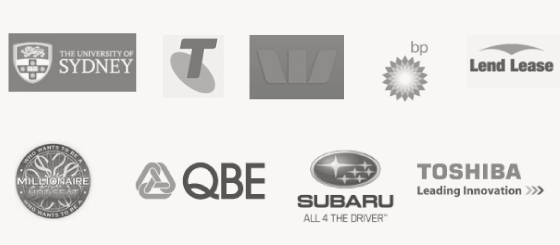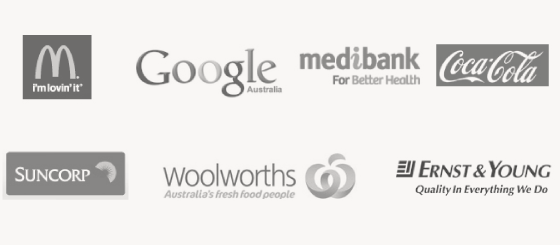 Kind Words From Great People
Your service is excellent and our Company will be sure to use you again for any of our requirements in Brisbane. I also have some friends in Brisbane who work for large corporations and I will pass your details onto them.
I would like to take this opportunity to thank you for the level of service your company delivered, I know I gave you very little notice and at times kept changing my mind as to how many buses we required.
At all times I found you to be extremely helpful, and nothing was too much trouble. In my position it is refreshing to find that level of customer service, when your buses arrived the drivers kept in contact with me letting me know when they would be down stairs to take passengers on board.
The buses were clean and the drivers were very polite. I would not hesitate to recommend your company, once again thank you.
Lyn